Carrier Ethernet Switching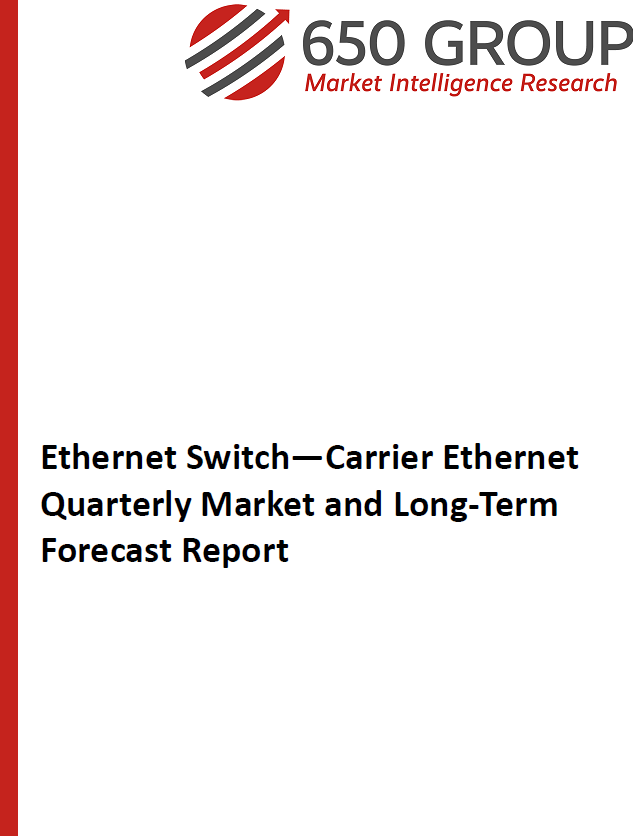 Reports on revenue for switches that are used by service providers to deliver Ethernet data services to customers such as enterprises. Vendors include Cisco, H3C, Extreme Networks, Hewlett Packard Enterprise (HPE), Huawei, Juniper, ZTE. Port speeds include 100 Mbps, 1 Gbps, 10 Gbps, 25 Gbps, 40 Gbps, and 100 Gbps. Regional data includes China, Rest of APAC, Europe, Middle East and Africa, North America, and Latin America.
Report is published each quarter, 4 times per year and includes 5-year forecast.
If you would like to learn more about this report, please send us your request and we will get back to you as soon as we are able.