Hyperscaler, Cloud (IaaS, SaaS, and Search/Social), and Colocation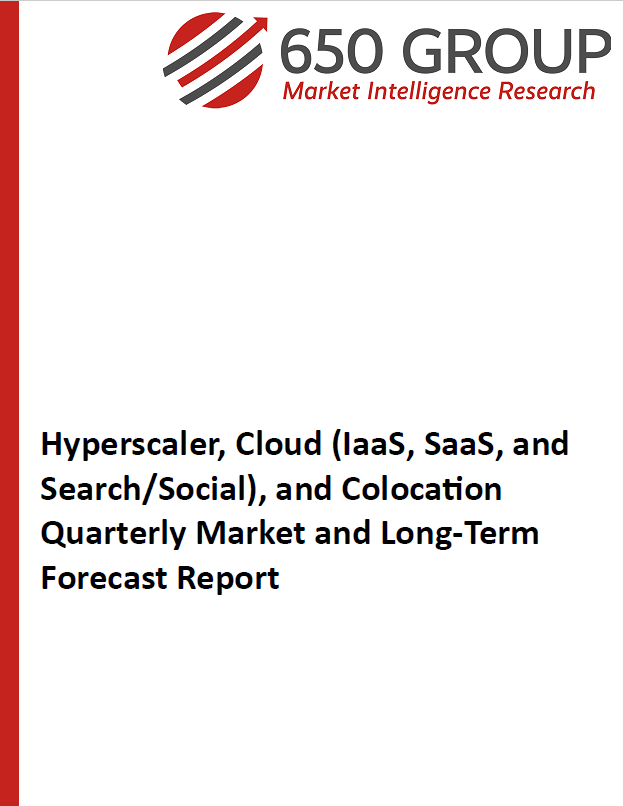 Report covers revenue by service type and by region, capital spending (CAPEX) by three measures, and splits markets by Hyperscaler, Colocation, IaaS, SaaS, Search and Social. Data Center equipment CAPEX and additional profile metrics are included for the larger cloud providers.
Companies included in the report include BCX, China Telecom, China Unicom, Coresite, Cyrusone, Cyxtera, Digital Realty, Equinix, Flexential, Globalswitch, Interroute, Interxion, Iron Mountain, KDDI, NEXTDC, NTT, QTS, SparkNZ, Switch, Akamai, Alibaba, Amazon (AWS), Baidu, China Telecom, China Unicom, Digital Ocean, Google, Huawei, IBM (Softlayer), Limelight, Microsoft (Azure), NTT, Oracle, OVH, Rackspace, Salesforce, SAP, Tencent, Box, Cisco, China Telecom, China Unicom, Dropbox, Huawei, IBM, Microsoft, Netsuite, Oracle, Salesforce, SAP, ServiceNow, Alibaba, Apple, Baidu, Facebook, Foresquare, Google, Instagram, LinkedIn, Microsoft (Bing and non LinkedIn properties), Myspace, Pinterest, Reddit, Snap, Tencent, Twitter, Weibo, Yahoo, Yandex, Yelp.
Reports include quarterly market shares and 5-year forecasts.
If you would like to learn more about this report, please send us your request and we will get back to you as soon as we are able.