Enterprise Only Data Center Ethernet Switch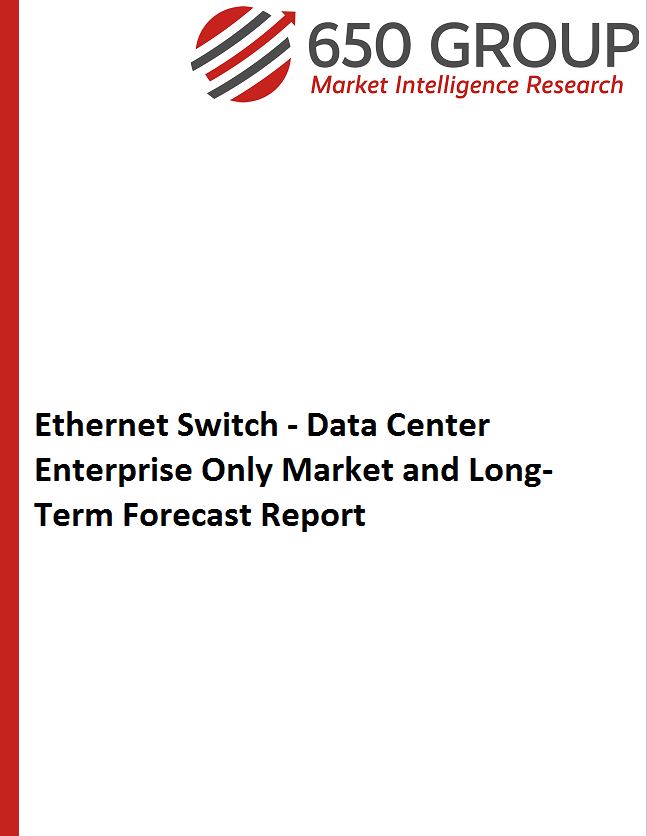 This report focuses on the Enterprise and Telco portion of data center switching. As the Cloud moves to higher speeds, the market is bifurcating into two unique classes of product from the vendors with different hardware and software characteristics. One focused on Enterprise, and one focused on Cloud. Splits: Fixed, Modular, Unmanaged, regions, core/agg/edge deployment type, installed base by various metrics, 1Gbps, 10 Gbps, 25 Gbps, 40 Gbps, 50 Gbps, 100 Gbps, 200 GBps, 400 Gbps, 800 Gbps, 1.6 Tbps, and 3.2 Tbps. Vendors include Accton, Alcatel-Lucent Enterprise (ALE), Arista, Cisco, DELL, Edgecore, Extreme Networks, H3C, HPE Aruba, Huawei, Juniper Networks, Ruijie, ZTE, White Box, and Others.
Reports are published each quarter, 4 times per year. Includes 5-year forecast and four-quarter forecast.
If you would like to learn more about this report, please send us your request and we will get back to you as soon as we are able.