Fixed Wireless Access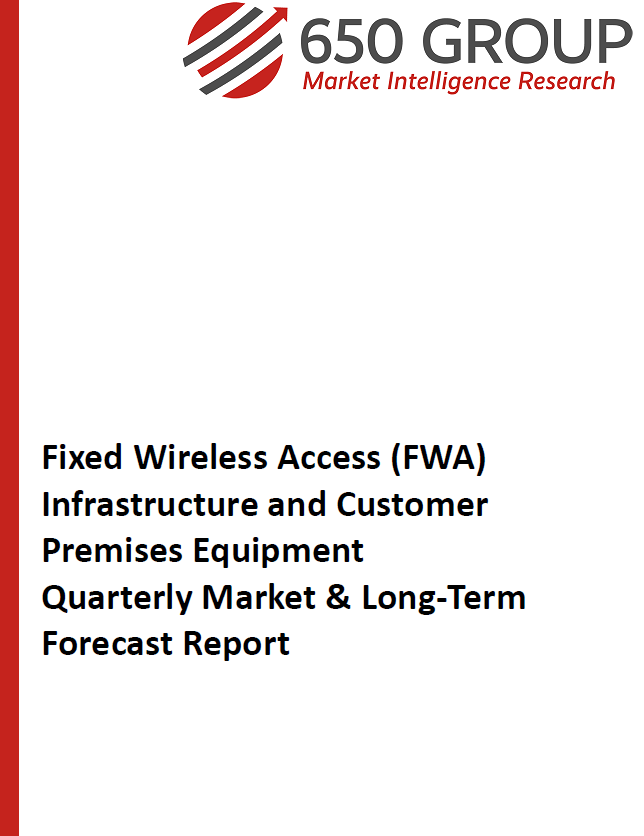 The Fixed Wireless Access (FWA) Infrastructure and Customer Premises Equipment Quarterly Market & Long-Term Forecast Report includes historicals and a 5-year forecast and is issued on a quarterly basis. Only dedicated FWA infrastructure and CPE are included in this report (RAN equipment that fulfills both mobile and FWA is in the RAN report). Additional splits include 802.11ax, 802.11ad/ay, proprietary wireless, cellular 4G, cellular 5G and more. Vendors include Cambium, Ericsson, Huawei, NETGEAR, Nokia, Tarana, Ubiquiti Networks, Zyxel, and others.
If you would like to learn more about this report, please send us your request and we will get back to you as soon as we are able.