US Hyperscalers Revenue and CAPEX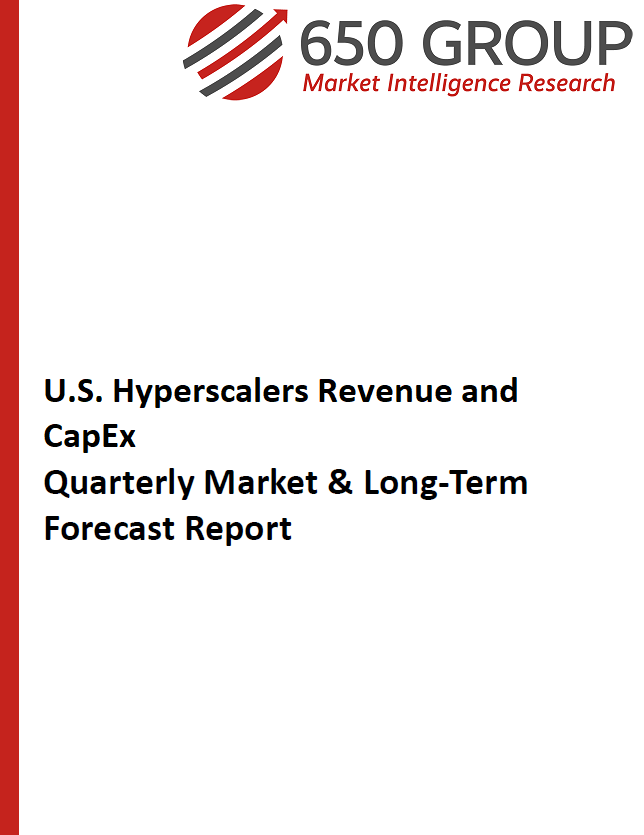 Report covers Amazon (AWS), Apple, Facebook, Google (GCP and Search), Microsoft (Azure, Bing, Office 365). It includes quarterly revenue, CAPEX, and CAPEX projections. Reports include quarterly market shares and 5-year forecasts.
If you would like to learn more about this report, please send us your request and we will get back to you as soon as we are able.