Campus Ethernet Switch (Enterprise)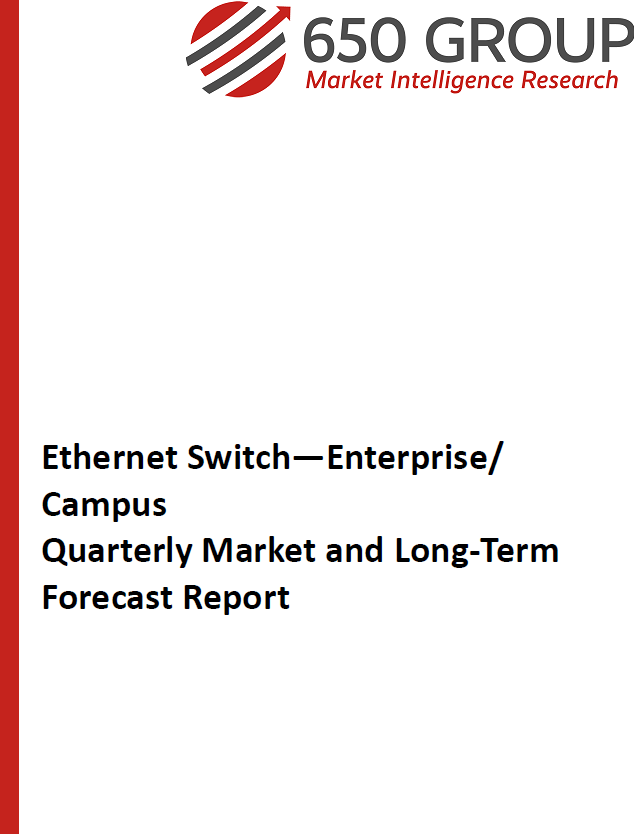 Reports on revenue for switches that are at enterprises for connecting computers, printers, WLAN APs, and to provide an aggregation layer to deliver network traffic to the data center. Vendor market shares by revenue and ports on a total market basis. Vendors include Adtran, Alcatel-Lucent Enterprise (ALE), Arista, Cisco, Dell, Extreme Networks, Fortinet, Hewlett Packard Enterprise (HPE/Aruba), Juniper Networks, Huawei, Ruijie, and Ubiquiti. Four quarter forecast at the market level for: 100 Mbps, 1 Gbps, MultiGigabit (2.5/5 Gbps), 10 Gbps, 25 Gbps, 40 Gbps and beyond.
Report is published each quarter, 4 times per year and includes market share assessments and 5-year forecasts.
If you would like to learn more about this report, please send us your request and we will get back to you as soon as we are able.