Wireless LAN Infrastructure (Enterprise)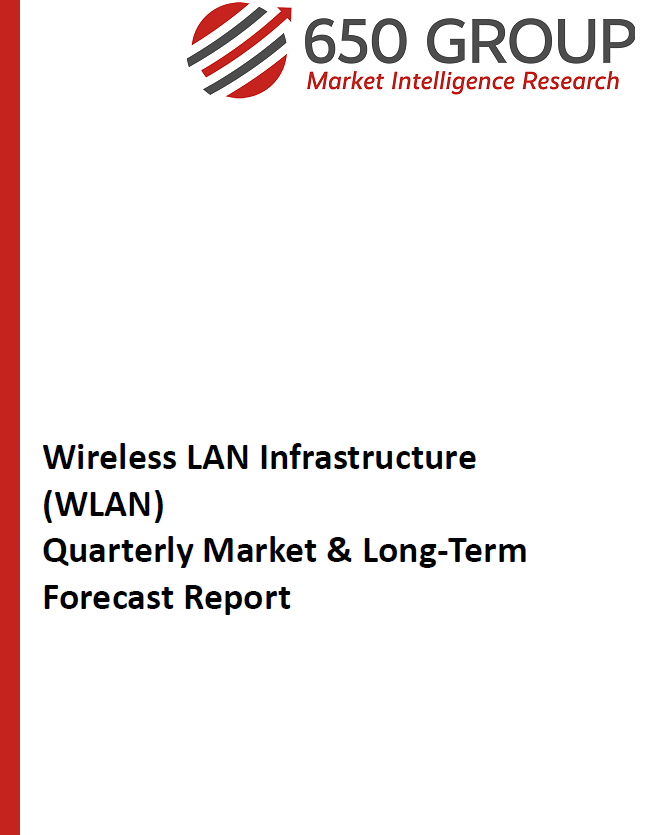 Vendor market shares by revenue and units for:
Enterprise-class (Access Points, Controllers)
Outdoor Access Points
Cloud-Managed services and products
Consumer-class (Access Points, Routers, Broadband Customer Premises Equipment (BB CPE) with WLAN, and Extenders
Vendors include Adtran, Alcatel-Lucent Enterprise (ALE), Allied Telesis, Amazon, Arista Networks, ASUS, Cambium Networks, Cisco, Commscope (Arris, Ruckus), DasanZhone, DELL, D-Link, Edgecore, Engenius, Everest, Extreme, Fortinet, Google, H3C, HPE Aruba, Huawei, Juniper Networks, Lancom, Linksys, NETGEAR, Ruijie, Samsung, Sundray, Technicolor, TP-Link, Ubiquiti, ZTE, Zyxel, others
Breakouts on:
802.11a/g, 802.11n, 802.11ac Wave 1, 802.11ac Wave 2, 802.11ax, Wi-Fi 6E, Wi-Fi 7, 802.11ad
Geography
Vertical markets (end-markets), small/medium/large customer splits, by distribution channel
WLAN Semiconductor study report for enterprise-class, consumer class, routers, BB CPE, Extenders, mesh, with vendors including Broadcom, Celeno, Huawei, Intel, NXP (Marvell), MediaTek, ON Semi (Quantenna), Qualcomm, Realtek, others.
Four quarter forecast at the market level, 5-year forecasts.
Report is published each quarter, 4 times per year.
If you would like to learn more about this report, please send us your request and we will get back to you as soon as we are able.