In 2Q22, revenues of the Telecom Core market were 3% greater than the year-ago quarter, according to our recently published report.  The market has been inconsistent in performance over the past four quarters, oscillating between Y/Y growth and Y/Y declines.  
Our report also includes an updated long-term forecast.  We have maintained our revenue forecast for 2022 and 2023.  For the outer years of our forecast, we are maintaining our long-term forecast since the previous report.  
Huawei experienced the strongest Y/Y revenue performance, while Sonus (Ribbon) experienced the strongest sequential (Q/Q) revenue performance.
The top 5 vendors in the quarter (ranked by revenue size in the report) were the following:
Huawei – grew Y/Y
Nokia – declined Y/Y
Amdocs – grew Y/Y
Ericsson – grew Y/Y
NEC – grew Y/Y
On a regional basis, Greater China had the strongest Y/Y growth and performed best sequentially performance as well.
Regional revenue performance in the quarter for the largest three regions was as follows:
North America – grew Y/Y
Greater China – grew Y/Y
Europe – declined Y/Y
The Telecom Core report breaks out over fifteen vendors and includes detailed segmentation, forecasting, and market shares.  Please contact us for press inquiries and further report information.  In 650 Group's top vendor performance, we only include vendors broken out directly in the report.  Vendor's in our rest-of-market category are not included in the top performing list.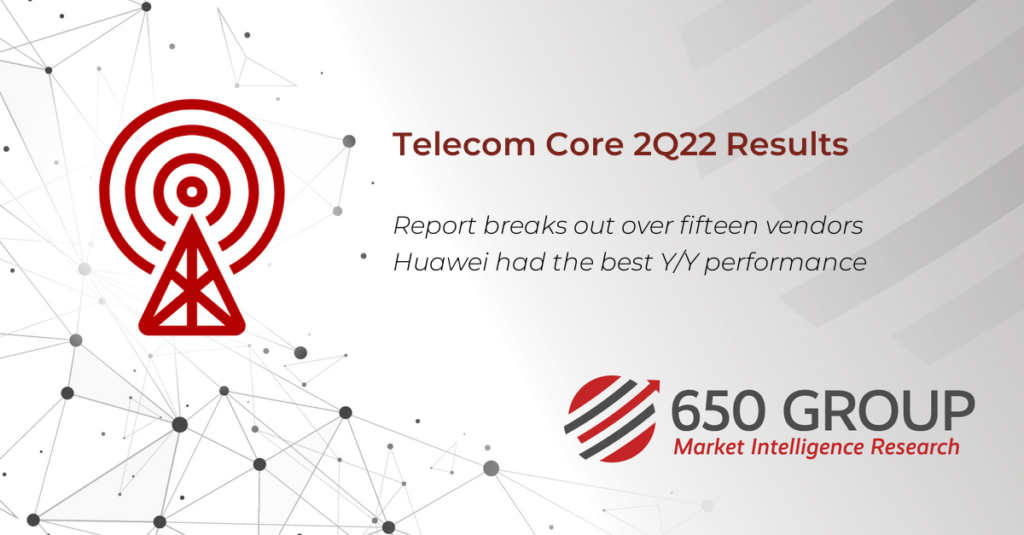 About 650 Group
650 Group is a leading Market Intelligence Research firm for communications, data center, cloud, enterprise, and SP markets.  Our team has decades of research experience, has worked in the technology industry, and is active throughout the supply chain throughout the world.