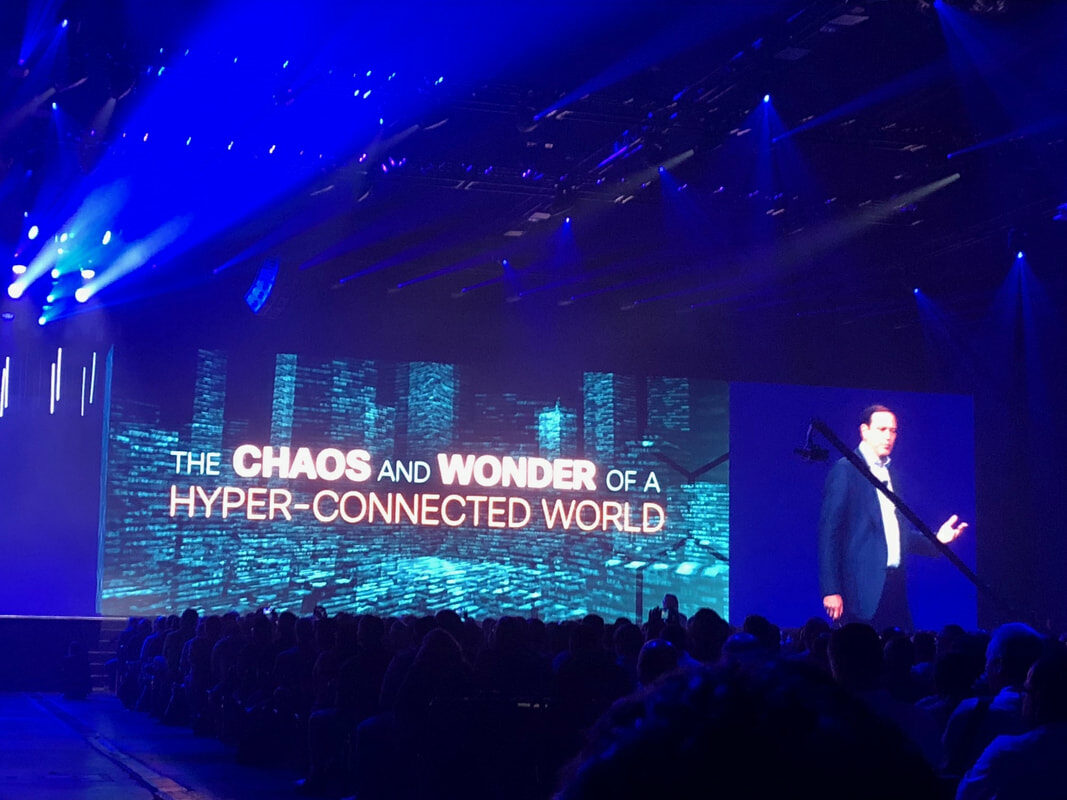 Not quite a year ago, Cisco and Google announced a Cloud partnership. Today, at the very first keynote at Cisco Live 2018, Diane Greene, CEO of Google Cloud joined Chuck Robbins on stage to talk about the partnership, highlighting Kubernetes and a  unified security policy.   Both Chuck and Diane want a large ecosystem of partners and developers.  Later on, Chuck mentioned Cisco passing the 500K developer milestone for DEVNET.
Chuck touched a litter on routing, mentioning next-generation branch and highlighting intent based networking activity in the SP space.  For example, one of their SP customers updates 60,000 routers each night using automation. He then quickly got back to the Catalyst 9K switch, highlighted as the fastest ramping product ever in Cisco history.
Children's Hospital of Los Angeles was highlighted as a customer of the Cat 9K. As a customer, they have over 35,000 connected devices.  They purchased over 2,000 WLAN APs and over 200 Cat 9300 switches. They are also deploying ISE and have done over 23,000 different device profiles/identifications and are track to start policy enforcement.  They are now in the process of deploying at their branch locations. They noted 550k blocked threats over the first few months of deployment.
My key takeaways are that there is an explosion of devices and data on the network, much of which is encrypted and a human can only do so much; thus the network must scale and automate.  Cisco is looking to use AI, automation, and its architecture to allow the customer to scale with those IoT devices and to have the network automate many tasks, especially around security. Monetization for Cisco will occur both in the hardware, but also in the solution sale.  An ideal customer would be end-to-end Cisco, but Cisco will also support open APIs in order to allow partners and customers to operate with their preferred solutions.