Fortinet's management team spoke to a packed house at its series of customer and partner-focused keynotes and emphasized its strengths in Secure Networking and its exposure to Operational Technology (OT). The company communicated the concept of network and security convergence, that the intersection between Enterprise Networking and Cybersecurity is a +10% Y/Y growth market in the coming years, and that OT Security is a double-digit billion-dollar opportunity. As it has done in recent years, the company has highlighted its market strengths in SD-WAN and the burgeoning SASE market. According to our latest published 650 Group research, Fortinet is one of the top three vendors in a market that grew over 40% Y/Y in 2022.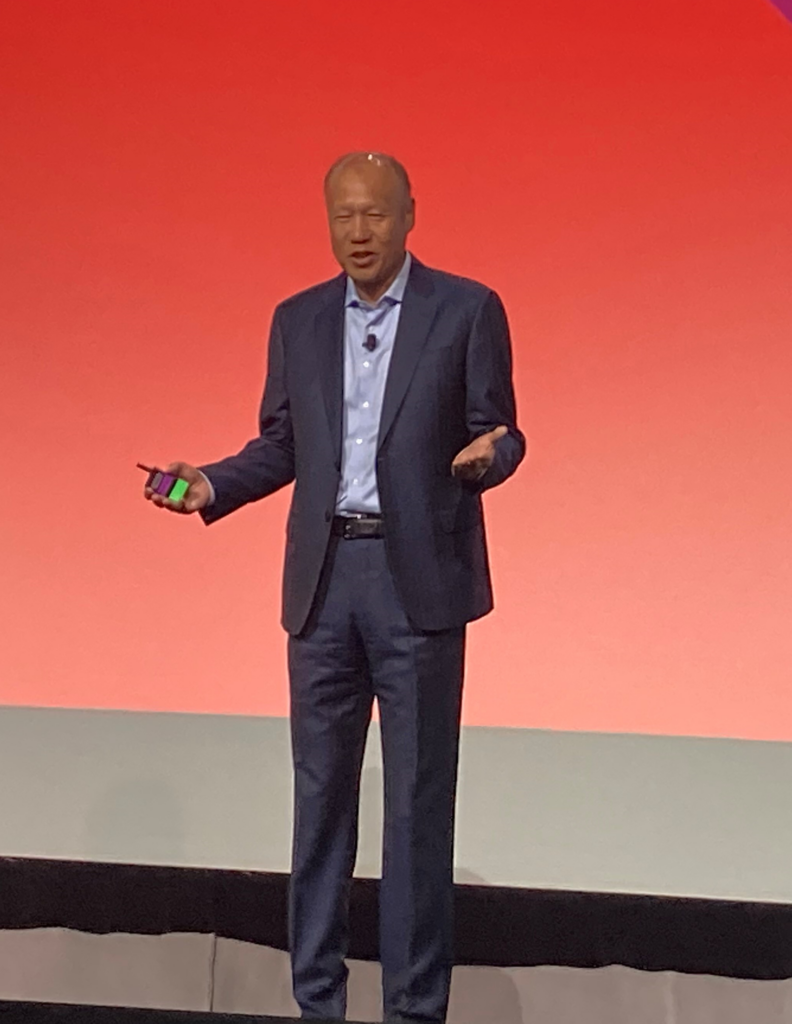 Secure Networking: Fortinet's CEO, Ken Xie, explained that the company's goal from its inception has been to serve both the security and the networking markets. Mr. Xie also said Fortinet is part of the industry trends of convergence and consolidation, but, in contrast to its many competitors like Trellix, Palo Alto Networks, Cisco, and others who acquire to expand, Fortinet has expanded its portfolio through R&D investments, which means Fortinet products are integrated and automated from day one because they are developed in-house.
Operational Technology (OT): John Maddison, Chief Marketing Officer and Executive Vice President of Products, focused not only on numerous accolades the company has received and the latest updates to the Fortinet Security Fabric cybersecurity platform but also on the company's early success in the OT market. He identified offerings such as FortiGate70F (ruggedized), FortiPAM (secure remote access), professional services to lock down customers' IoT devices, and the growing threat research for FortiGuard updates to OT.

SD-WAN: The company offers SD-WAN as a software function on its various FortiGate firewall appliances, and as such, customers are encouraged to adopt SD-WAN as part of their security infrastructure deployment, as SD-WAN is part of the Fortinet operating system, FortiOS, and it just needs to be switched on. However, some Fortinet customers are deploying FortiGates primarily to function as SD-WAN systems. For instance, we spoke to a large U.S.-based retailer who has deployed thousands of "Gates" primarily to reduce telecommunications costs, where security was a secondary benefit. We think customers like this illustrate the opportunity for Fortinet to expand more broadly into what was historically the router market and not just its historic market, the firewall market.

SASE: The company presented itself as a "single-vendor" SASE company, focusing on various capabilities such as Dynamic ZTNA Portal, Extended CASB DB as a SaaS offering, micro-segmented firewalling, FortiManager Single Pane, among other features. While these details are acronym-packed, which is industry-driven, we felt the most compelling message was that the company offers a full suite of SASE-related functions that a single management system can manage. Additionally, as the company has shared on recent earnings calls, it is rapidly building out its own data center facilities worldwide to deliver SASE-related services to customers.