At this year's partner event, Atmosphere 2023, HPE Aruba discussed its strategy and logo changes. First, Phil Mottram, who leads the HPE Aruba / Intelligent Edge group, explained the significance of adding recent acquisitions of Axis Security (SSE Security) and Athonet (5G Core / Private 5G). Phil explained that Aruba is now a full suite networking player able to sell as a "single-vendor" to its customers. This single-vendor approach differs from Aruba's SASE partnering approach of prior years. It is evident that management is targeting acquisitions in growth markets. Second, we see that the company's logo now starts with HPE, while in previous years, it was Aruba, which signals a shift towards a single company branding that's likely to appear by next year. We understand HPE Discover (Held annually in June) and Atmosphere (April) may likely merge into one show with different tracks.

The company highlighted its three most recent acquisitions (both closed and announced), which were Silver Peak (SD-WAN, a 2020 deal), Axis Security (SSE, a 2023 deal that has closed), and Athonet (Private 5G Core, a 2023 deal that is expected to close later this year). With these new portfolio additions, the company will soon lay claim to a portfolio that includes WLAN, Enterprise switch, Data Center Switch (which includes its DC switch, from another relatively recent acquisition, Cray, called Slingshot), SD-WAN, SASE (enabled by Axis), and Private 5G. Antonio Neri, CEO of HPE, highlighted a "single pane" management system that draws upon the competency of HPE Aruba Networking's Central Cloud capability, which will soon manage all the aforementioned networking and security elements, as well as HPE's traditional gear like servers and storage.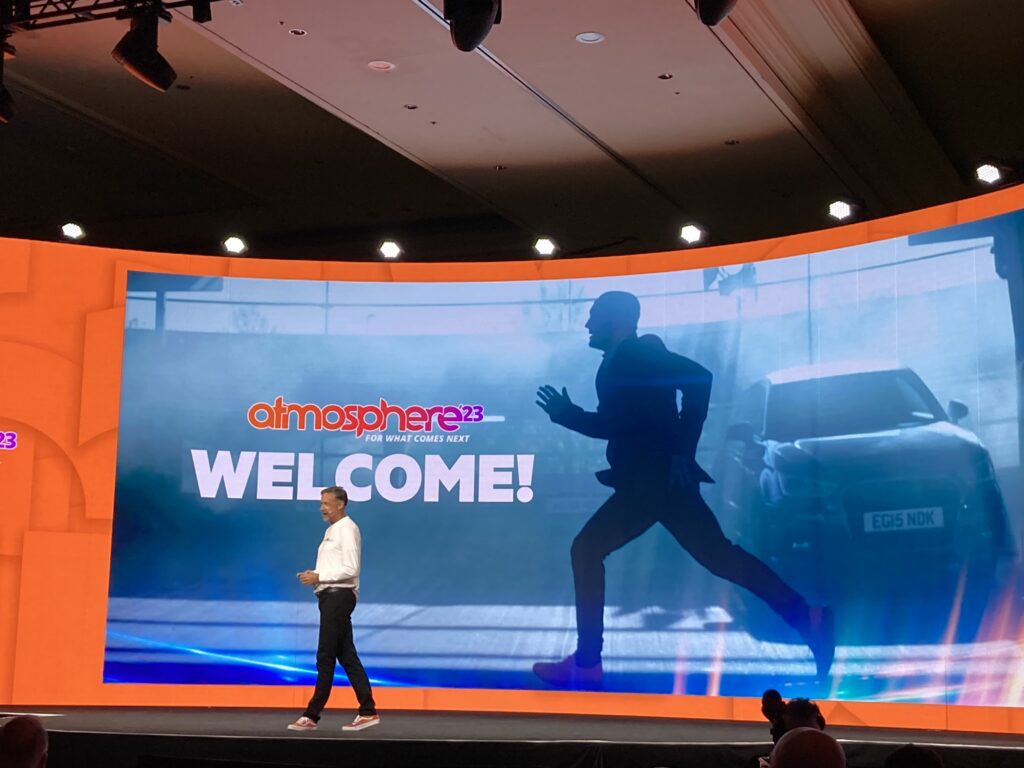 As we heard last year, and frankly at most HPE public disclosures, there is a significant focus on "as a Service" offerings, which for HPE is now synonymous with its brand HPE GreenLake. As it relates to Atmosphere, the company is talking about Network as a Service (NaaS), where its offerings span WLAN and switching. The company rolled out standardized pricing for various "as a Service" offerings a year ago. Since last year, HPE has worked with partners on standardized pricing and is starting to see some partner-driven demand in this space.