We attended an analyst meeting with Juniper, focusing on its growing Enterprise business. The company held its meeting at the University of Texas – Dallas, an important university customer.  The company has multiple large enterprises that have recently signed up with the company on multi-year WLAN, Switch, and SD-WAN projects, which gives the company confidence in its future.  The company has set a target to double its Enterprise business but hasn't publicly set a time frame for this achievement.  However, sales lead Jason Fritch explained that it expects to double its enterprise sales force in a couple of years.  He also explained that Juniper had reorganized its sales and partners to better call on the 40K largest targeted enterprises plus commercial whitespace.  CEO Rami Rahim said that what takes Juniper from $5B to $10B will be growth in its Enterprise efforts.  COO Manoj Leelanivas declared that "Juniper is an enterprise company," which is borne out by facts:  Enterprise now represents the largest segment.  Mike Marcellin, CMO, explained that the company is seeing positive feedback on its corporate marketing efforts, including F1 team sponsorship and TV ads.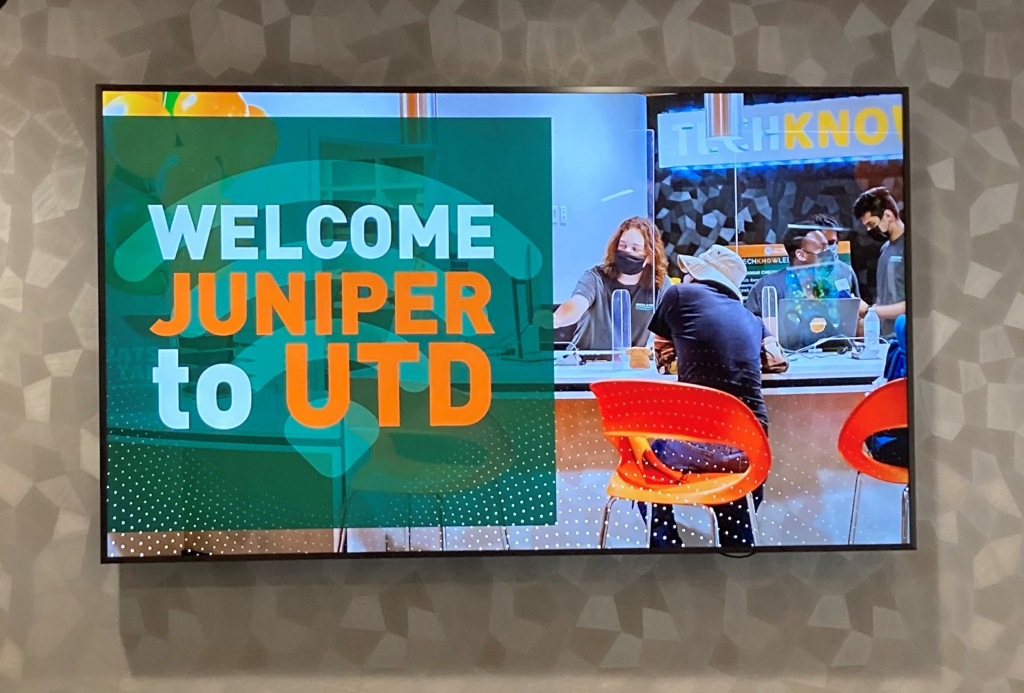 We found Juniper's positioning of its Security team's efforts somewhat understated.  COO Leelanivas explained that Juniper does not aspire to be a standalone security company; instead, it plans to use its security expertise to enhance its Enterprise networking efforts.  We have noticed that the company is pushing its corporate marketing and Mist/WLAN as the "tip of the spear" for GTM.  This, in turn, drives other lines of business like security or routing.  We respect Juniper's decision as it's WLAN and switch business are responding well to these demand generation and awareness efforts.
The AI-driven enterprise team (formerly from Mist) shared some exciting developments related to its ongoing efforts to stay ahead with Artificial Intelligence.  The company has begun using telemetry from Zoom calls that provide feedback to the Mist system's virtual network assistant, Marvis, to allow it to match its call quality predictions to actual trailing one-minute per-user measurements.  By bringing in post-connection quality data unrelated to Mist-collect data collection, Mist has found it is improving on troubleshooting and user experience. The team is working to incorporate additional post-connection feedback from other critical applications like Teams and WebEx in the future.  We applaud these efforts to generate more meaningful AI-based Wi-Fi experiences – we think the market is hungry for reduced trouble tickets.