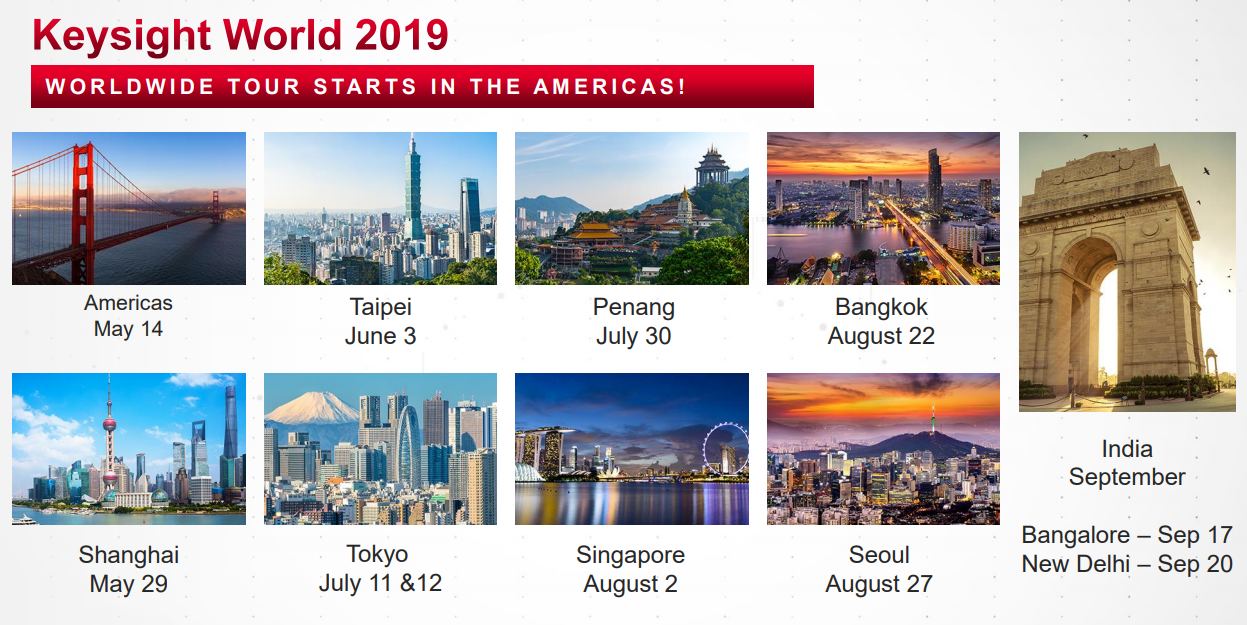 ​We attended media briefings at the Keysight World conference held near San Francisco, California, yesterday.  Keysight World San Francisco showed a more integrated Ixia as well as a further push towards 5G, automotive and energy, and data center and telecom.  Much of the companies conversations during the event related to synergies between these technologies.  Such as how to push the automotive industry forward using 5G and the need for edge computing in 5G.  As Keysight is involved at the beginning of the launches of many new cellular technologies, it has good insights into the timeline and progress of the 5G market.
One of our key takeaways from the show is the increased pervasiveness of Ethernet in the telecom and automotive industry as well as the significant increase in constant data creation.  All this data will need robust, and more intelligent networks to transport it.  We were also impressed that Keysight World will actually take place in 10 cities around the world, with San Francisco being the first.
Another interesting observation was just how global Keysight was in looking at products, for example in one session that we attended, much of the automotive effort in the company was located in Germany.