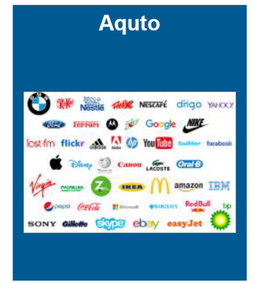 Mavenir held a 'virtual' analyst meeting – essentially a webinar – that conveyed the company's efforts on several new initiatives: (a) SMB UCaaS – small business unified communications, (b) Messaging as a Platform (MaaP), (c) Monetization of messaging, (d) Security Solutions (relating to toll fraud, for instance), and (d) xRAN/Open RAN/Cloud RAN.  Pardeep Kohli, CEO of Mavenir explained that the company is at a $450M revenue rate.
Small Business Unified Communications – its mobile UCC service can be deployed as a service or on premise.  The company sells through its service provider partners.   Messaging as a Platform – the company sees its capabilities in RCS messaging as a means to enabling branding, chatbots, sale of digital goods, and enriched calling.  A month ago, at Mobile World Congress in Barcelona, we saw the Mavenir MaaP system in work – it looks nothing like what is available from traditional telecom equipment vendors.  Mavenir, it its re-imagined MaaP offering, looks more like an "OTT" company than a traditional telecom supplier.  We hear the refrain from service providers – show us new sources of revenue; well, this system from Mavenir looks to us like a new source of revenue.  On a secondary basis, to the extent Mavenir is successful in getting its MaaP system deployed at service providers, we think this can help the company grow its presence with other products.
Mavenir recently acquired Acuto, a monetization specialist company for messaging.  Susie Kim Riley, Aquto's founder and CEO, now part of Mavenir, presented the company's offerings.  Riley showed off the Sponsored Data system of enabling brands to provide mobile data connectivity to smartphone consumers.  She explained how Facebook, Google, Alibaba and Baidu offers free access to consumers in various countries to consumers who don't pay for cellular data.  The company discussed that its customers typically pay for data using Zero-Rating (where a marketer can enable users to download/use apps or browse specific sites without using any of their data plan) or Data Rewards (where a marketer can reward users with additional data buckets for taking a specific action like downloading an app).  Mavenir showed how Banko Azteca offered both Zero-Rating and Data Rewards to engage with customers and had strong results.  We asked the company how long it takes to get a SP up and running and Mavenir said it takes a couple months, depending on the billing system integration.
The company discussed its Radio Access Network and Telecom Core products, too.  Mavenir is making "Whitebox LTE" available by integrating its Cloud RAN technology with a Universal Customer Premises Equipment (uCPE) offering, which allows enterprise-deployment of CBRS and LTE Licensed frequencies.  We asked the company after the analyst meeting whether its 5G Core (5GC) is available today, and management said, in fact, it is.  We think this means a pre-standard version of its 5G Core is ready for customers to take delivery of today, and architecturally, it is similar to its control user plane separated system that performs EPC for customers.  Additionally, the company highlighted a new capability that it has made available to the market that is calling its breakout gateway – the goal of this product (technically, a vSAEGW) is to allow mobile operators who carry lots of video traffic for mobile customers to offload this traffic to other operators, thereby reducing carrying costs.  I'm not sure how this impacts the quality of video traffic and what is effect on churn might be, but the company claims that by using this breakout gateway, it calculates that it can reduce spending on EPC/5GC by as much as two years.