We attended the Nokia Fixed Networks analyst meeting in South Carolina this week, where the company explained its two-pronged broadband strategy focusing on optical access and Fixed Wireless Access (FWA). Nokia's management team also explained how, behind the scenes, it strategized for over a year to comply with the BEAD program's evolving Buy America requirements. About a month ago, we wrote about its first public announcement it made that showed tangible progress as the first telecom equipment vendor to bring optical access manufacturing to the US market. But, this week, we learned there was much more to Nokia's August 2023 announcement than just its manufacturing shift to Wisconsin with its CMS partner, Sanmina. We learned that the company has taken steps to train partners, work with software specialists, educate state agencies, and get ahead of the sales process that will lead to operators selecting Nokia's US-made PON equipment that complies with BEAD funding requirements.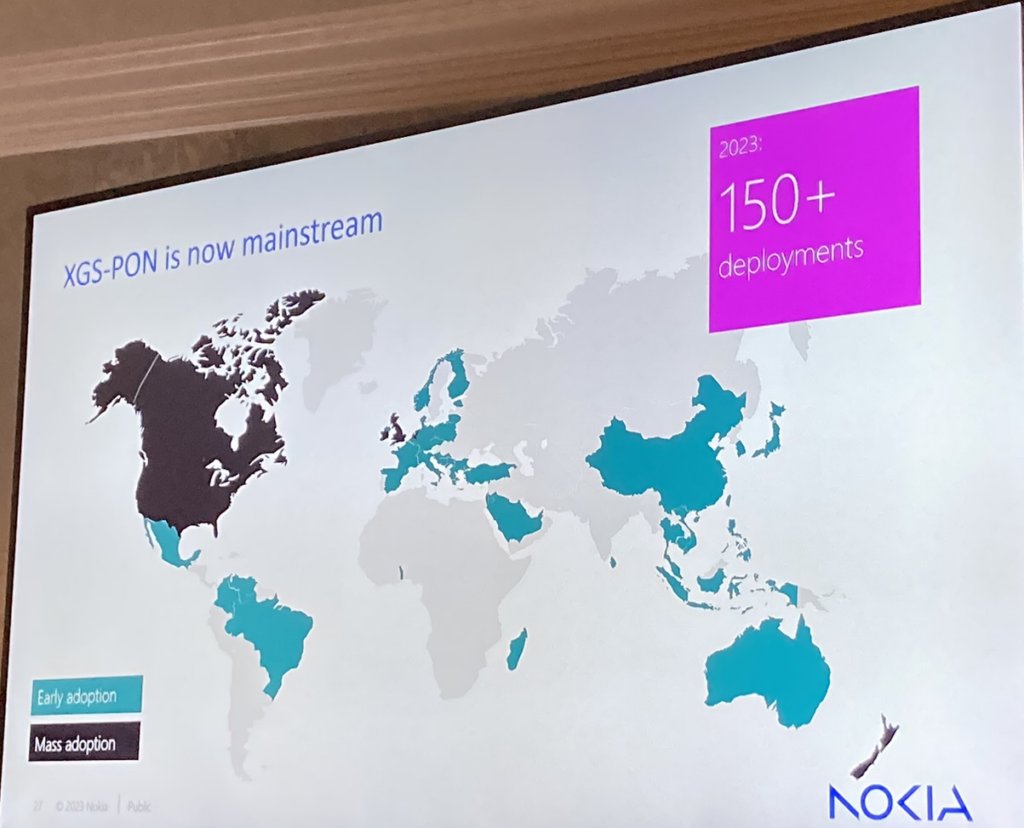 One of our main takeaways was that Nokia is ahead in BEAD compliance. After all, it was the first to announce a US manufacturing strategy. But, it seems like it was also working hard to solidify key relationships ahead of this August announcement that included the support of US Vice President Kamala Harris. Nokia illustrated its success in partnering by inviting some exciting speakers from companies such as Next Link, F-Secure, Ready.net, and SRT (North Dakota).
The company also talked about its FWA product strategy, highlighting its prior successes with sub-6 GHz FWA products and its mmWave product plans for the future. We think Nokia has a good strategy for FWA, and though the FWA market has proven to be very competitive, its products appear to be differentiated.